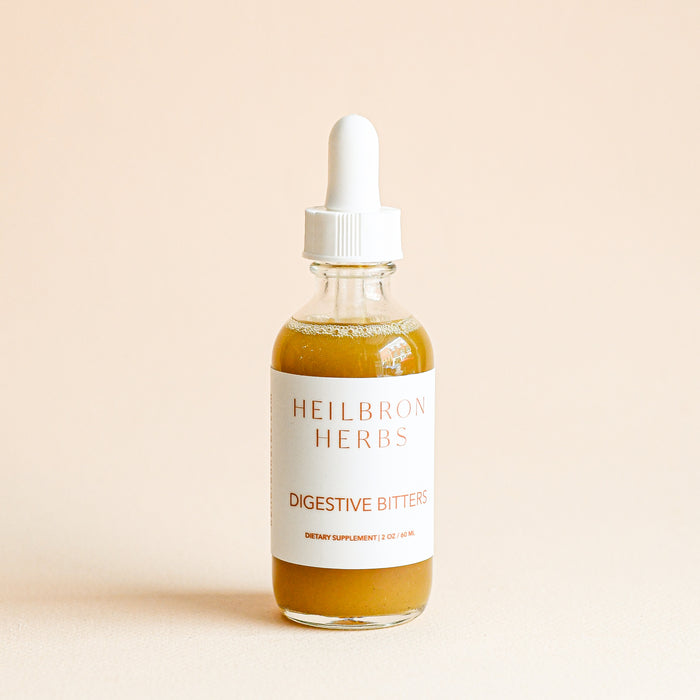 Digestive Bitters
Sold out
Original price
$32.00
-
Original price
$32.00
Bitters have been foundational in traditional diets around the world to stimulate digestion. Bitter herbs strengthen the digestive response and support the liver, making the nutrients in our food more assimilable and aiding in natural, daily detoxification. Through optimal gut and liver function, our skin—another major organ for clarifying toxins—enjoys a boost of clarity. 
Use Instructions: Take ½-1 dropperfull directly on the tongue 5-15 minutes before eating. Can also be taken after a heavy meal. 
Ingredients: Dandelion root, burdock, turmeric, artichoke, and angelica root, extracted in organic cane alcohol, and water
Contents: 2 fl oz. in a glass bottle with glass dropper.
Please Note: Not recommended for use during pregnancy.
These statements have not been evaluated by the FDA. This product is not intended to diagnose, treat, cure, or prevent any disease.