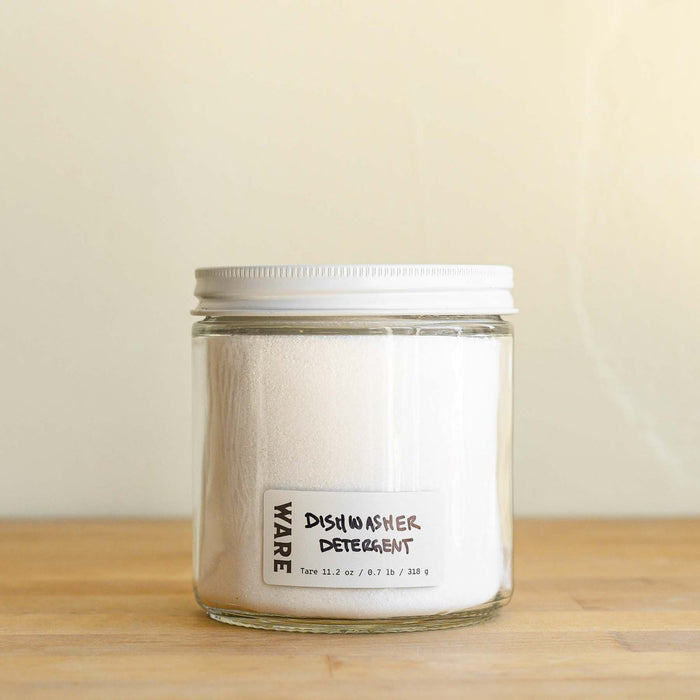 Dishwasher Detergent Powder
Original price
$1.00
-
Original price
$22.40
Avoid the large plastic jugs of detergent and unnecessary packaging with this bulk dishwasher detergent! If you do the math, which we did, it comes out to ~35¢ per load. This detergent is not recommended for aluminum-lined dishwashing machines.
Made in small batches in Brevard, NC. Loving the Dishwasher Detergent? Check out this Rosemary Laundry Powder and Toilet Bowl Sparkle made by the same folks!
Use Instructions: Add 1 heaping tbsp to your dishwasher's soap reservoir and run cycle as normal.
Ingredients: Sodium carbonate, sodium tetraborate, sodium chloride, lime essential oil
Contents: 16 or 32 oz. (by weight) placed in a glass jar or recyclable paper bag.
Want to try the dishwasher detergent? Select "Sample" for three (3) tablespoons placed in a recyclable paper pouch.
Please note: Measuring scoop not included, but we sell them individually here.