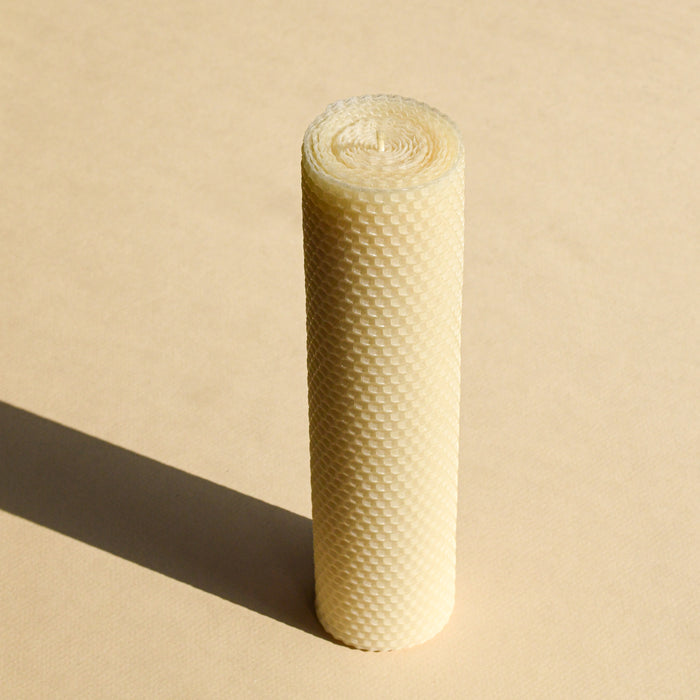 Rolled Honeycomb Beeswax Pillar Candle
Sold out
Original price
$32.00
-
Original price
$32.00
These candles might be magic. They stand on their own (no need for a candlestick holder) and are virtually dripless, leaving only the tiniest bit of unburned wax at the end. As the candle burns, we recommend folding the edges over for the most efficient/longest burn. When beeswax candles burn, they neutralize pollutants in the air, improving the quality of the air we breathe and aiding in the elimination of dust and odor.
Handmade in Asheville, NC (okay, technically Maggie Valley).
Materials: 100% Pure beeswax and a cotton wick 
Burn Time: approx. 35-40 hours (they will burn a bit more quickly the first couple hours, then slow down significantly once they get going)
Dimensions: 8" H x 2" D
*Please note: Due to the nature of beeswax, the color of these candles can range from a pale butter cream to a richer almond. This batch falls to a paler cream.

Sold individually.