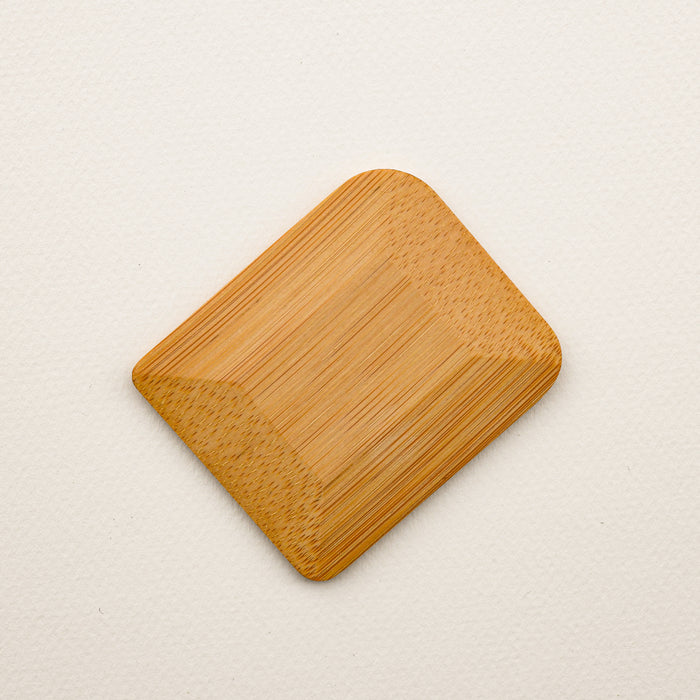 Bamboo Pot Scraper
Original price
$5.00
-
Original price
$5.00
If you've ever tried to use a dish brush on a gunky pan, you understand why this is such a simple yet brilliant tool. Great for pots, but also useful for baking and cleaning: from scraping a batter bowl clean, tempering chocolate, or removing spilled sauce from your glass-top stove. Sick of trying to peel off the labels on your jars? Let 'em soak for a few days and give them a scrape with this guy. Life-changing. Imagine all of the possibilities with your own pot scraper. Looking for a Steel Scourer? Check here.

Because it won't scratch cooking surfaces, it can be used with your non-stick pan. Bamboo is lightweight and more durable than wood (it's a grass, technically), as well as naturally stain-resistant and antimicrobial. It does not impart or absorb flavors.

If you're cleaning your more delicate cookware, this scraper & a Wool Dish Sponge are the perfect pair.
Materials: USDA certified organic bamboo (this is actually rare among bamboo products). Made without glues or lacquers.
Dimensions: 2" x 2¾"
Care: Handwash for longer life and avoid prolonged soaking. Not recommended for microwave or dishwasher.