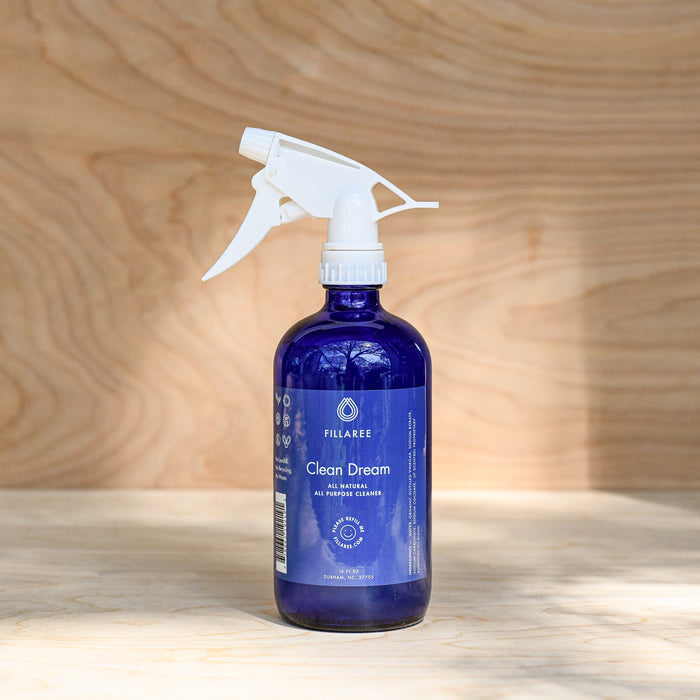 Clean Dream All-Purpose Spray, Bottled
Original price
$17.00
-
Original price
$17.00
Get a toxin-free clean from this natural and aromatic (and *extremely effective*) all-purpose cleaning spray. We use it all over our kitchens and bathrooms. Works on nonporous surfaces, such as countertops, porcelain, bathroom fixtures & more. Fitted with a heavy-duty sprayer and waterproof label, this is meant to be the last bottle you will ever need to purchase! Once you've used the contents of this bottle, bring it back and refill it from our Refill Station for a zero-waste clean.
Ingredients: Water, organic distilled vinegar, borax, sodium carbonate, saponified coconut oil, hydroxyethylcellulose (a natural plant-derived thickener), essential oil blend
Contents: 16 fl oz. of cleaner, bottled in a blue glass bottle with a white plastic spray nozzle.