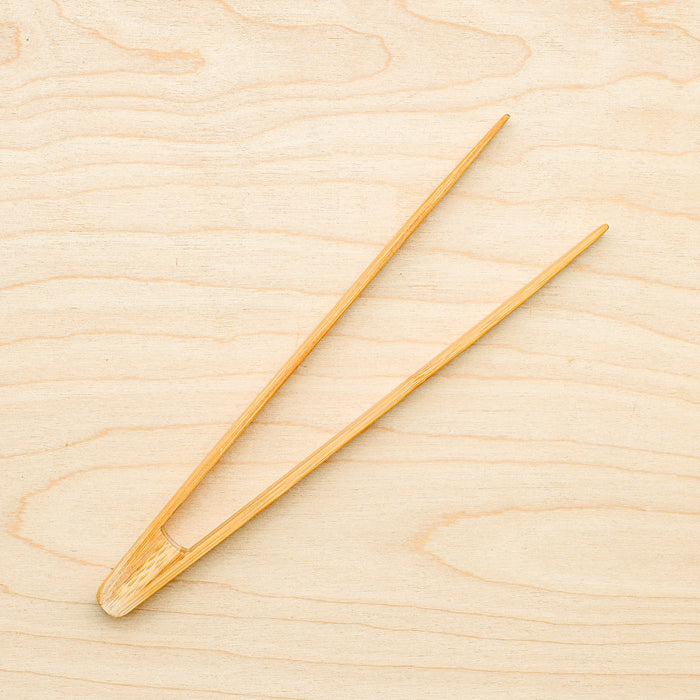 Bamboo Toast Tongs
Original price
$9.00
-
Original price
$9.00
Tongs for the toaster, or really any small, hot thing you want to move without the use of oven mitts. These wooden tongs are great for handling hot toast or serving appetizers. Grab it, flip it, or toss it. Hand-shaped and finished, and burnished and polished to a satiny feel. If you're taking your tongs on the go, we recommend snagging one of our Straw Bags, which coincidentally fits these guys like a charm.
Bamboo is lightweight and more durable than wood (it's a grass, technically), as well as naturally stain-resistant and antimicrobial. It does not impart or absorb flavors.
Materials: USDA certified organic bamboo (this is actually rare among bamboo products). Made without glues or lacquers.
Dimensions: 9" L

Care: Handwash for longer life and avoid prolonged soaking. Not recommended for microwave or dishwasher.