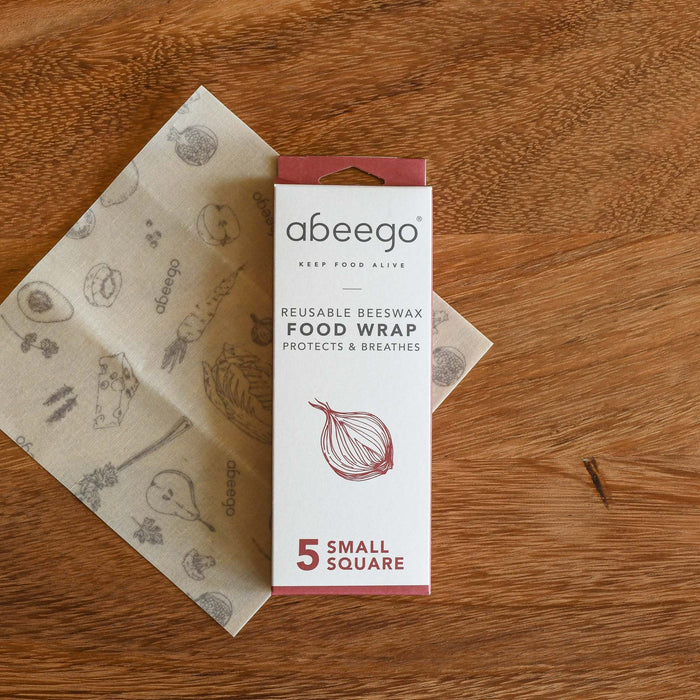 Beeswax Food Wrap
Original price
$18.00
-
Original price
$18.00
Whether you're taking a sandwich on-the-go or covering potato salad en route to a potluck, all you need is the heat of your hands to mold these versatile sheets around whatever you're keeping contained. A unique benefit of beeswax wraps is that they are breathable, meaning products like cheese or mushrooms that prefer airflow when stored, will last longer in the fridge.
In our experience, you get about a year of regular use out of Abeego wraps. Afterward, just toss them in the compost.
Materials: Beeswax, tree resin, organic jojoba oil, hemp, organic cotton cloth
Care & Use Instructions: Only the heat of your hands is needed to make the wrap stay put. Wash in COLD water with gentle (preferably biodegradable) dish soap. Not for use in microwaves or around hot substances and temperatures.
Contents & Dimensions:
Variety
1 Small Wrap: 7" x 7"
1 Medium Wrap: 10" x 10"
1 Large Wrap: 13" x 13"
Small: Five (5) 7" x 7" wraps
Medium: Three (3) 10" x 10" wraps
Large: Two (2) 13" x 13" wraps