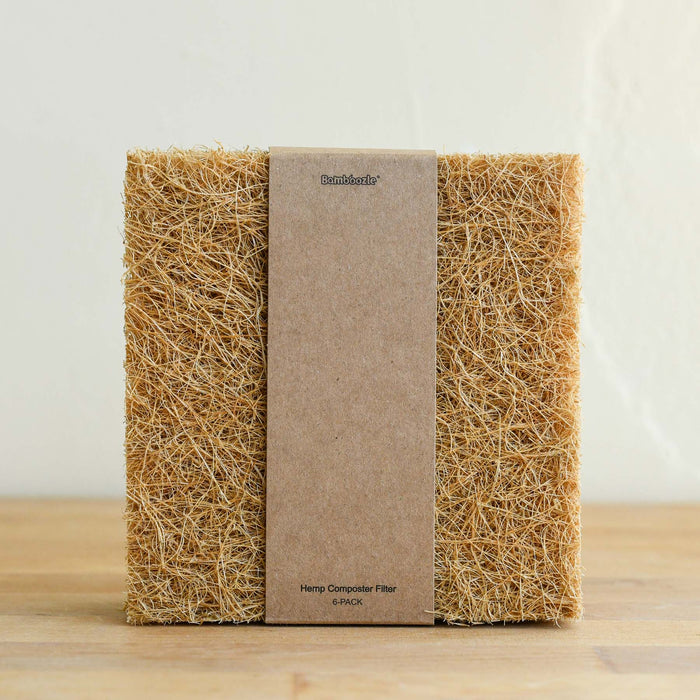 Hemp Compost Pail Replacement Filters
Original price
$10.00
-
Original price
$10.00
Place a filter in the lid of your Compost Pail to keep the smells in the pail and the bugs out. These new hemp filters are completely compostable once their filtering duties are done! 

Dimensions: approx. 4¾" x 4¾" x ½"
Care: Filters are good for ~2 months, depending on how much work you've got them doing. They are dishwasher-safe and easy to disinfect by laying in direct sunlight for a few hours. Compost filter at the end of its life.
Contents: Pack of six (6) filters.