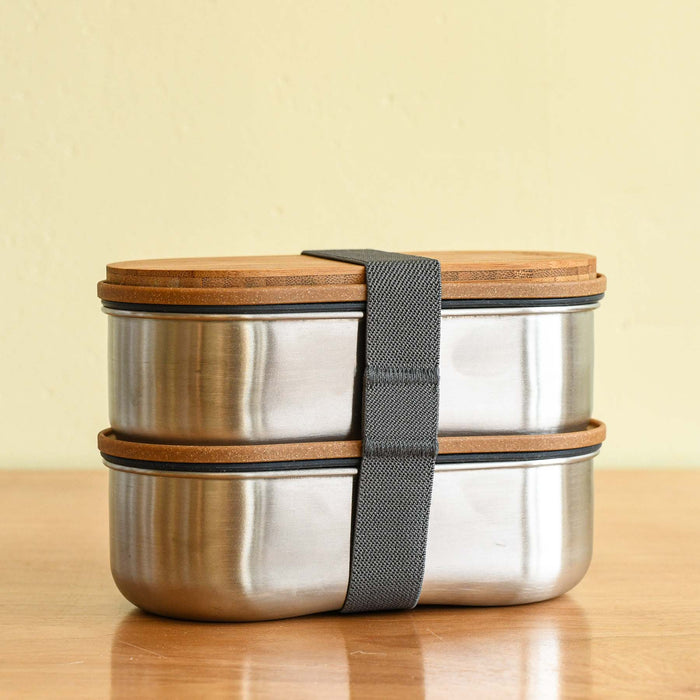 Stacked Stainless Steel Lunch Box
Original price
$50.00
-
Original price
$50.00
A double-decker stainless steel lunch box that's based off the original lunch box, but reenvisioned as a stacked set of two identical boxes that fit perfectly atop each other. Plus, the bamboo lid doubles as a cutting board, and a stainless steel fork is included with its own little compartment so you won't lose it during transport. Lunch boxes can be used as a set or individually, depending on what all you're packing for lunch that day. 
Grab an Insulated Lunch Bag to hold your box (or a couple boxes if you're into separating your foods).
Care: Handwash. Do not leave the board soaking in water, and make sure to dry it after cleaning. To keep the bamboo board in good condition, we recommend using a food-safe oil and applying with a cotton cloth once a month (if you are using the board regularly). Make sure you wipe off any excess oil. This will ensure that the bamboo doesn't dry out and crack.
Dimensions:
7¼" L x 3¾" W x 4¾" H | 50 oz.