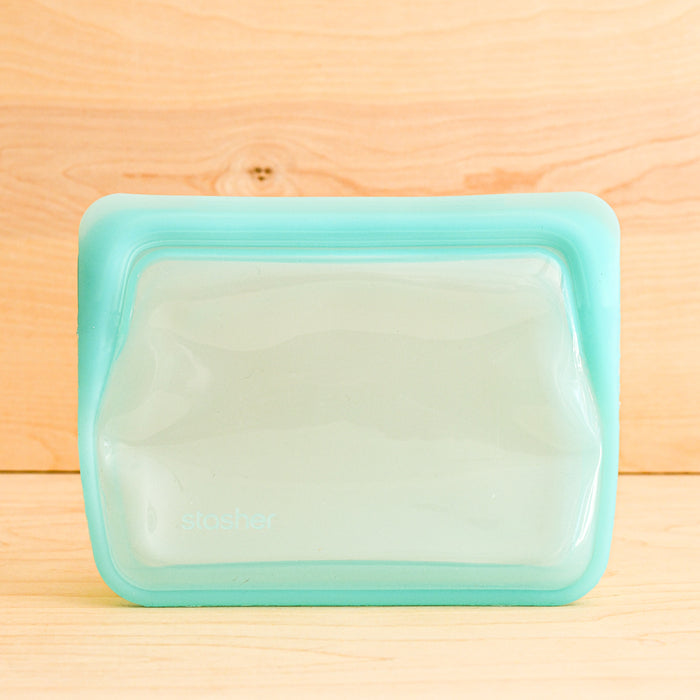 Stasher Mini Stand-Up Bag
Original price
$18.00
-
Original price
$18.00
Inspired by the best-selling Mid Stand-Up Bag, but a bit more compact to fit in those tight spaces of your pantry, hold your essentials when traveling, keep dog treats readily available—you name it.
With a leak-free seal, Stasher bags are the only alternative to plastic baggies on the market that actually hold water. Pun intended. They're dishwasher & microwave safe, can be baked, boiled, or frozen, and are endlessly reusable.
See last image for visual comparison of entire Stasher stand-up collection (Mini, Mid, Mega).
Materials: 100% Pure platinum silicone (medical grade)
Dimensions: 7½" x 5.¾" x 2½" | 28 fl oz. 
Tare Weight: 3.3 oz.
Care: Throw in the dishwasher or wash by hand—just be sure to wipe the inside dry before storing. It's that easy. Also, best not to test with sharp objects if you like keeping liquids in or out with your Stasher bags.