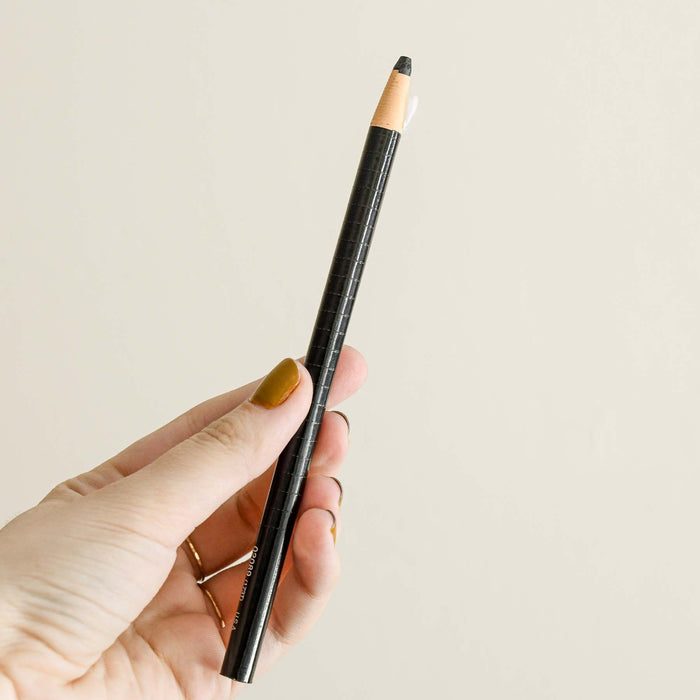 Wax Pencil
Original price
$3.00
-
Original price
$3.00
Also known as a grease pencil or China marker, these peel-off wax pencils allow you to jot the name of a product, date, or any other relevant info on glass, metal, and plastic surfaces. The writing stays on while you need it and rubs off with a dry rag when you don't. We love these for refilling the same jar with different contents over and over. You may love it for keeping a running and visible reminder list on your bathroom mirror. Just a thought.
Use Instructions: Write as normal, wipe clean with your finger or a dry rag.
Dimensions: 6½"
Care: When you use up the visible black core, pull the string back to cut away a few layers of the protective paper. We usually then sharpen it the rest of the way with a sharp knife or blade. Be gentle (and careful)!
Sold individually.