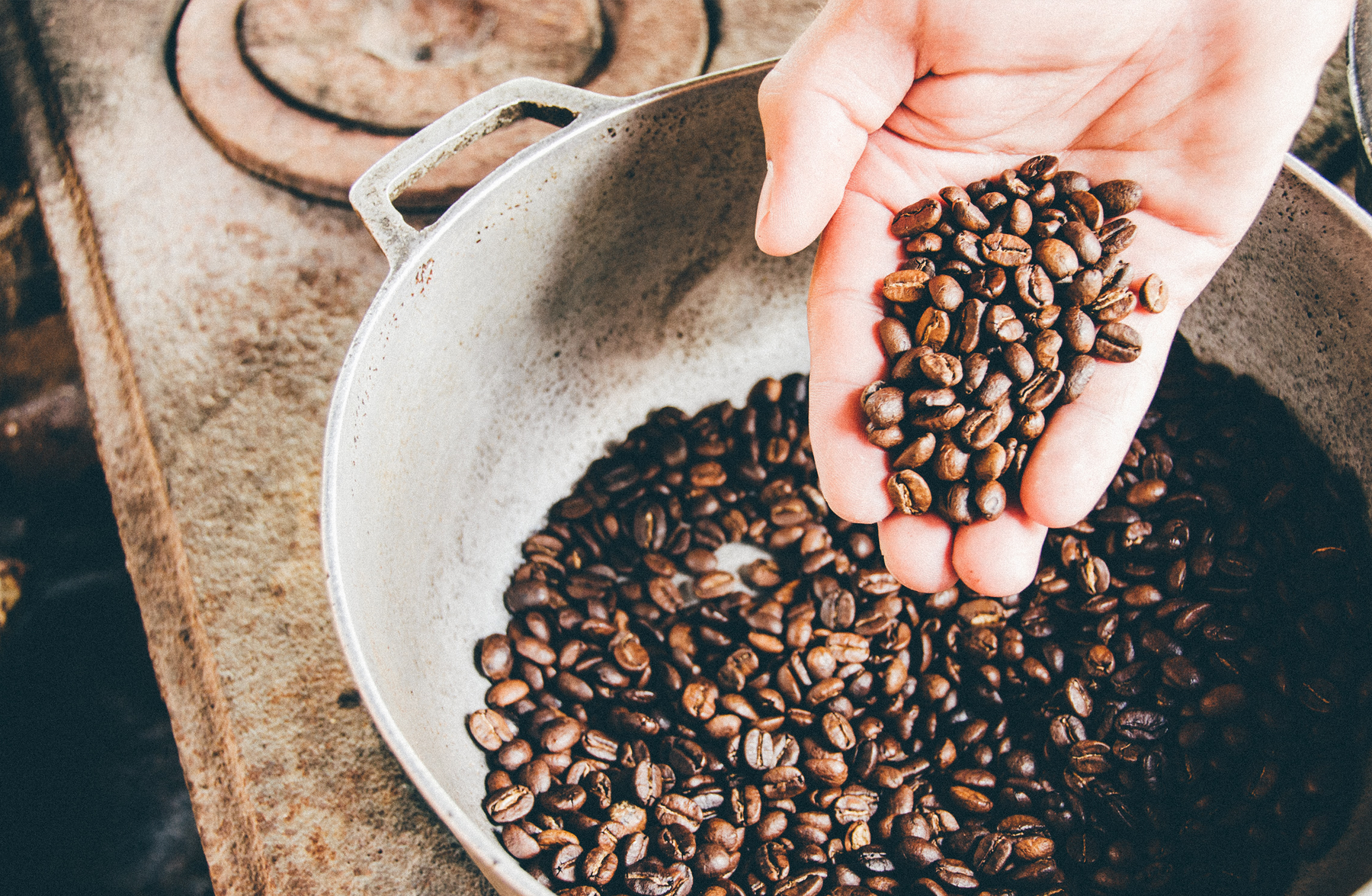 Reduce Waste First Thing In the Morning (Coffee Edition)
For most of us, coffee isn't optional. If you're anything like me (Natassja), you're not even a fully functioning human until you've had *at least* one good cup of joe. 
But between things like single-use cups and disposable coffee filters, that daily cup can end up creating a ton of waste.
Thankfully, it's not difficult to lessen the impact of your morning caffeine kick. Here are a few simple switches that can help to reduce your caffeinated carbon footprint.
1. Avoid single-serve cups and pods.
It's kind of wild that coffee pods were introduced long after we knew we had a single-use waste problem. They're convenient and easy, but have dirty consequences. And that should surprise no one.
In 2015 alone, Green Mountain Coffee (aka Keurig) produced 10 billion K-cups. 10 billion! That doesn't even include cups made by Nespresso and other pod manufacturers. Single-serve pods are an environmental nightmare. 
Put the amount of waste they produce aside, they're relatively expensive, they make sub-par coffee, and they pull you away from experiencing coffee to its fullest. (Not ready to breakup with your coffee machine? They do make reusable pods that you can fill with grounds from your favorite roaster)
2. Swap for reusable filters.
One of the easiest ways to start reducing waste from your coffee routine is to ditch disposable coffee filters. They're a key part of the pour over method of brewing coffee, but filters can be pretty environmentally problematic.
Many people use paper filters, which, as well as creating a lot of waste volume over time, are produced from forests that are much more convenient standing (so that they can help us breathe!) and they're often bleached with chlorine or oxygen. Oxygen is more environmentally friendly than chlorine, but it's still a chemical process that produces chemical waste. So consider either using unbleached filters or just switching over completely to a reusable one.
We carry a selection of reusable cloth filters that come in a variety of styles designed to fit in the brewing apparatus of your choosing. They have a specific care/use  process that doesn't require cleaning after each use, so convenience isn't even an excuse. 
3. Bring your own vessel.
This is the one we call hear the most, but it's worth repeating: use your own cup and avoid using single-use ones.
Single use coffee cups are never recyclable. See our highlight about recycling on our Instagram if you have more questions, but we don't want to beat a dead horse. Just bring your own damn cup!
Don't have a to-go mug to use? Capable of holding up to 12 ounces, the Travel Tumbler from Kinto is cute, convenient, and the perfect vessel for coffee on-the-go.
4. Buy your coffee from the right people.
Not all coffee roasters treat their craft with the same respect, and most care very little about their environmental impact. But there are some who care deeply about minimizing their footprint and put a primary focus on making their business sustainable and environmentally responsible.
We encourage you to always look into the practices of your local roasters to find which ones are doing a good job of this. 
We source our coffee from our friends at Cooperative Coffee Roasters (it's currently marked 40% off!). They roast their coffee locally right here in Asheville, NC! Click here to try out their light/medium roast, Antonio Bautista Microlot, that we currently carry.
Pro tip: for cozy mornings in, pair it with The Picnic Mug.