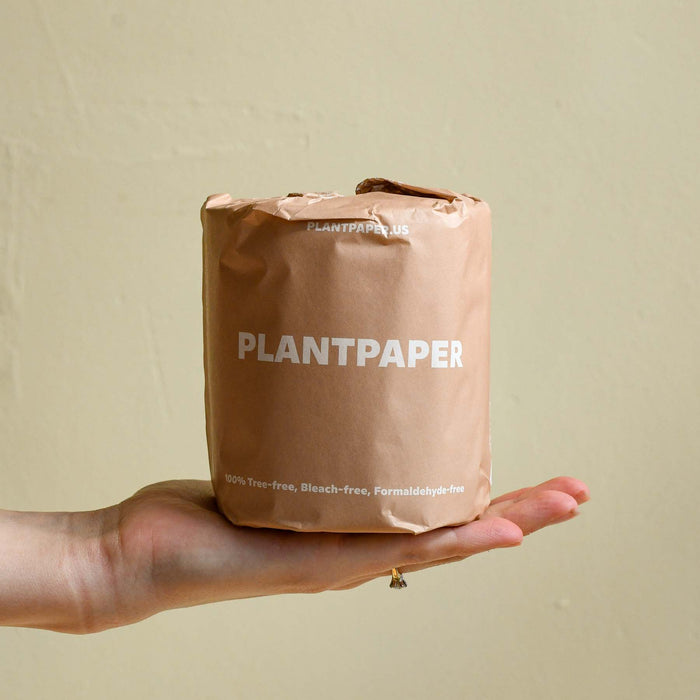 Bamboo Toilet Paper
Original price
$2.25
-
Original price
$17.00
Is it weird to be really into your toilet paper? If that's not a lifestyle you're interested in, then don't buy this TP. It's exceptionally absorbent, so a little goes a long way. It's also made of minimally-process and organically-grown bamboo that is never bleached, so the end product is a chic beige. Your friends will ask where you got it. Be prepared to share. 
Plant Paper is tree-free. It's made from fast-growing bamboo that takes a fraction of the water and no chemical inputs to grow. Most tree-paper, on the other hand, contains pulp harvested from the Boreal Forest, the world's most important carbon sink and an essential bulwark against climate change.
Contents: 
Single rolls are individually wrapped in paper. 
8-pack rolls are unwrapped and packaged in a chipboard box.
Free of bleach, formaldehyde, and BPA. 3-ply. Septic-safe.