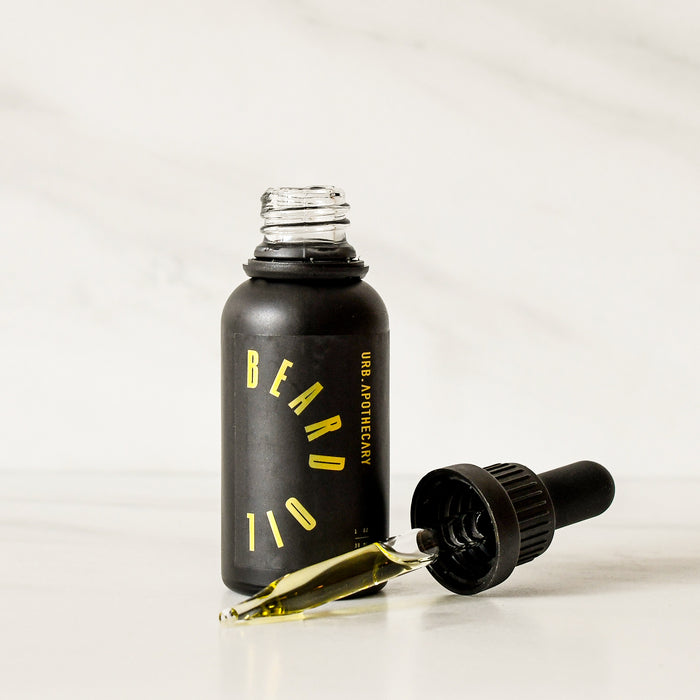 Beard Oil
Original price
$25.00
-
Original price
$25.00
A nourishing beard oil that's as good for your skin as it is your hair. Formulated for all beards, small or large. This oil simulates your skin's natural oils to keep your hair & face healthy, without being excessively greasy. If you've ever experienced an itchy, rough, dry, or flaky beard, this is what you're looking for. A grounding blend of evergreen and herby essential oils will have you feeling like you're hiking Black Balsam on a warm fall day.
Use Instructions: Drop 2 or more drops onto palms and apply evenly throughout beard. To moisturize skin under your beard, apply oil to fingertips and massage chin and cheeks.
Ingredients
: Camellia seed oil*, sunflower oil*, jojoba oil*; essential oils of lime*, cedarwood atlas*, rosemary*,  lavender*, vetiver*; vitamin e (non-GMO) 
*certified organic ingredient
Meet the Ingredients
Camellia seed oil is lightweight and silky. It is a gentle moisturizer and provides a bright and glowing complexion.
Lime is among the best essential oils for treating dull, oily, lifeless, rough, frizzy, and greasy hair. This oil has a handful of essential nutrients that nourish the scalp and add natural shine to your hair.
Cedarwood,

 

when used on hair, is known to cleanse the scalp, removing excess oil, dirt, and dandruff. It enhances circulation to the scalp and tightens the follicles, which helps stimulate healthy growth and thereby helps reduce thinning by slowing hair loss.
Rosemary acts as a refreshing astringent that balances and tones the skin. Its antimicrobial benefits help decongest acne-prone & oily skin types while maintaining balance within the skin itself. A member of the mint family, rosemary provides stimulation, oxygenation, and overall reviving refreshment to the skin.
Vetiver is abundant with anti-microbial properties, improves blood circulation in ] hair follicles, prevents various hair infections, and also takes part in collagen formation. Regular use of the oil improves hair texture, adds shine, and stimulates hair growth.
Contents: 1 oz.