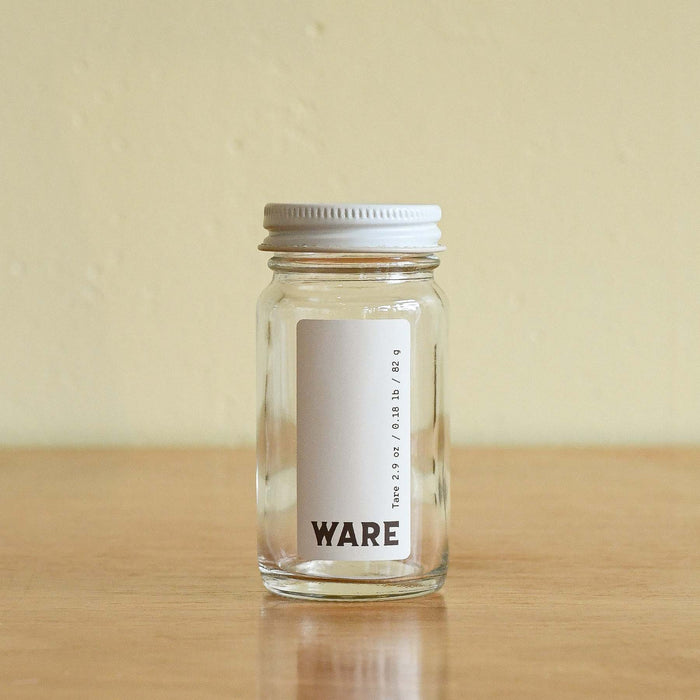 Glass Jar
Original price
$4.00
-
Original price
$8.00
Glass jars in a variety of sizes to keep your pantries and cleaning cabinets organized! Bring 'em to Ware to fill up, or to the co-op to grab your bulk spices. Handy labels with tare weights in ounces, pounds, and grams (because converting is always such a hassle). If you're switching out the product in your jar, just rub your writing off with a rag and a bit of rubbing alcohol. 
Looking for a spray bottle? Check here. Soap dispenser? We've got that too.
Tare Values: "size (volume): weight"
Tiny (2oz): 2.9 oz
Medium (16oz): 11.2 oz
Large (32oz): 18.2 oz
Looking for the Tiny Jar filled with Toothpaste Tablets? Check here!