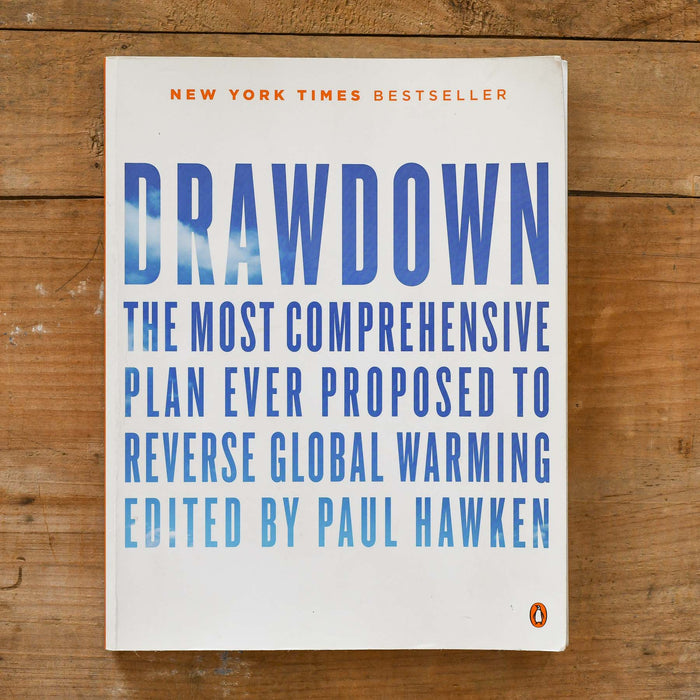 Drawdown: The Most Comprehensive Plan Ever Proposed to Reverse Global Warming
Sold out
Original price
$23.00
-
Original price
$23.00
An author and activist, Paul Hawken has founded successful, ecologically-conscious businesses, and consulted with heads of state and CEOs on economic development, industrial ecology, and environmental policy. The book lists the most harmful activities humans are carrying out and ranks them by impact.
Looking to further your reading? Check out Hawken's Regeneration: Ending the Climate Crisis in One Generation, which emphasizes the urgency with which we need to be enacting this advice via essays on subjects from fire ecology to energy storage.
Contents: 240 pages with a paperback cover.