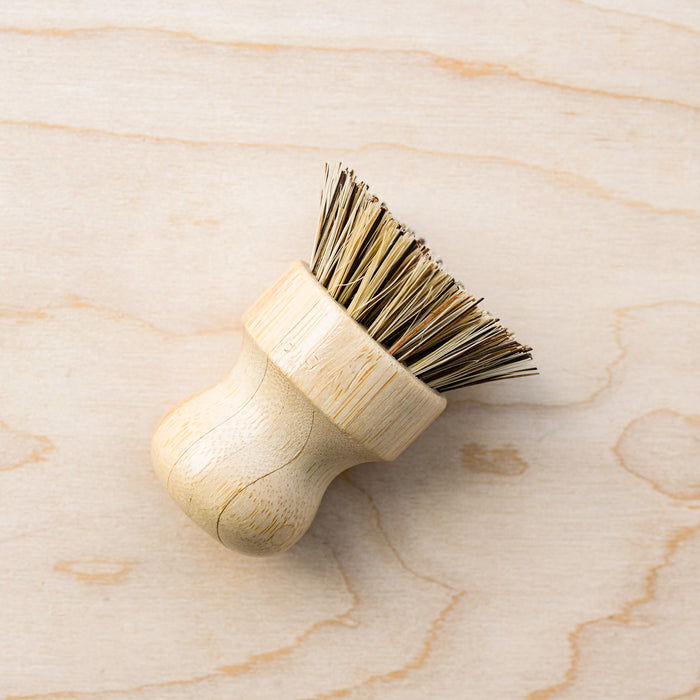 Knob Scrub Brush
Sold out
Original price
$9.00
-
Original price
$9.00
Agave fiber bristles will make this compact dish (or whatever ya need it for) brush your go-to tool for tough scrubbing. Use with Solid Dish Soap in the kitchen sink or your favorite natural Cleaner on shower tile grout. Wherever you need it. Plastic-free & biodegradable.
Materials: Agave plant bristles with wooden handle
Care & Use Instructions: Use as you would any dish cleaning apparatus—soap up and scrub. Allow to dry when not in use. An occasional rinse with vinegar is a great way to sanitize the bristles.

Looking for a brush that does a similar job but with a handle to get to the bottom of your jars? This Dish Brush is your answer.