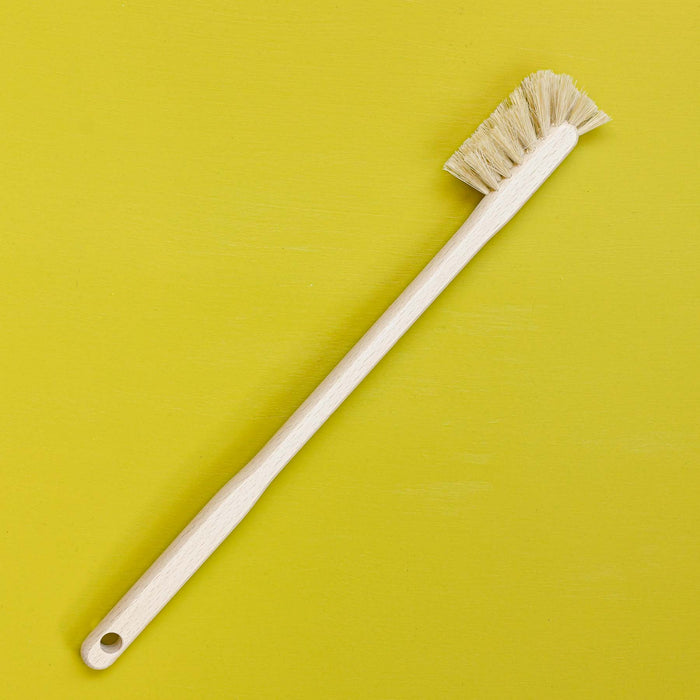 Multipurpose Bottle Brush
Original price
$9.00
-
Original price
$9.00
With a white teakwood handle and medium-weight agave fiber bristles, these brushes work great for dishwashing or as a multipurpose cleaning brush. 
Because the bristles are on all sides of the Standard variant, this guy gets into cups, bowls, and pots in places other brushes can't, and you won't have to twist your wrist in all sorts of weird ways. If you're using this brush as a toilet brush, be sure to allow it to dry between uses to prevent mold or mildew.
Need to get through a more narrow opening but still wanting the sturdy handle? The Single-sided bristle variant is for you.
If you're looking for a more flexible handle, these wired bottle brushes have your name on them.
Dimensions:
Standard: 14" L x 3" D (of head)
Single-sided: 13
½ L
x 1
½ D (of head)