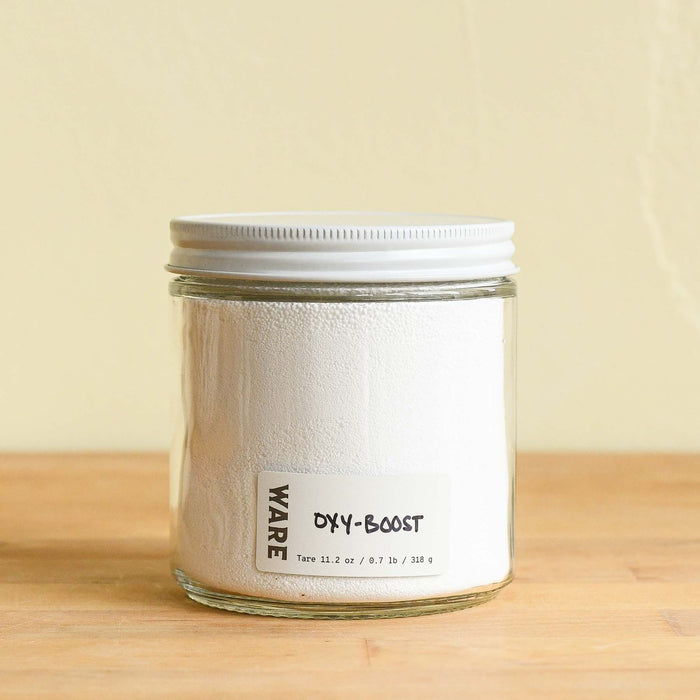 Oxy-Boost
Original price
$1.50
-
Original price
$16.40
Brighten your laundry with this Oxy-Boost, made in small batches in Greenville, SC. Pairs splendidly with our favorite Laundry Powder. 
Use Instructions:
As a detergent booster: Add 1 tbsp to your load of laundry and wash as normal.
For brightening clothes: Cover laundry with warm/hot water, mix in 4 tbsp Oxy-Boost, and let soak 30-60 minutes. Wash as normal.
Ingredients: Hydrogen peroxide, soda ash, citric acid
Contents: 16 oz. (by weight) placed in a glass jar or recyclable paper bag.
Want to try the Oxy-Boost? Select "Sample" for three (3) tablespoons placed in a recyclable paper pouch.