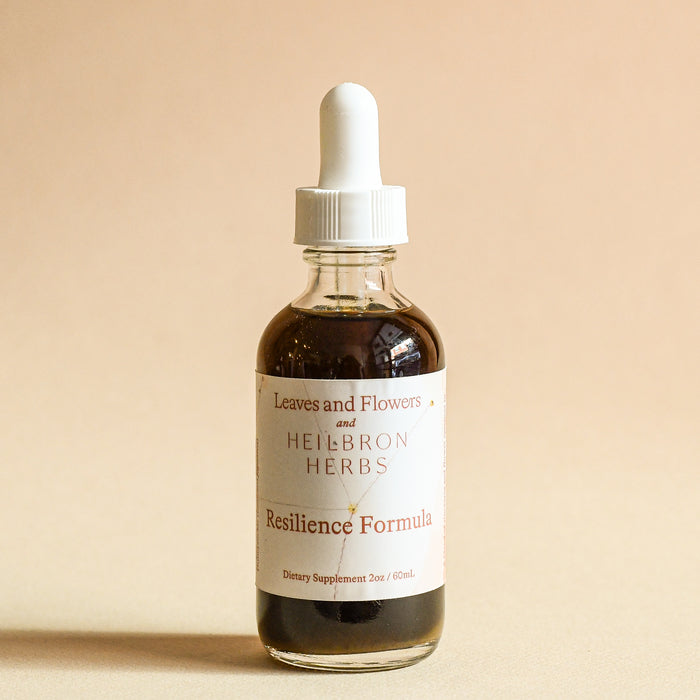 Resilience Formula Tincture
Original price
$32.00
-
Original price
$32.00
Resilience Formula, a collaboration with Leaves and Flowers, was born out of a conversation between friends whose common bond is each other and immense knowledge and trust in plants. 
This tincture supports your ability to be in this moment and feel able to look forward with hope. The plants in this formula provide physical, mental, and energetic support to help you inhabit your body with ease, open your heart without fear, and commit yourself to inspiration.
Use Instructions: Take 1-2 droppersfull in a glass of water 2+ times per day, or as needed. 
Ingredients: Extracts of tulsi, ashwagandha root, hawthorn berry, gotu kola, lavender, chamomile, organic cane and/or corn alcohol, honey; flower essences of California poppy, yarrow, honeysuckle in water, brandy
Contents: 2 fl oz. in a glass bottle with glass dropper.
These statements have not been evaluated by the FDA. This product is not intended to diagnose, treat, cure, or prevent any disease.