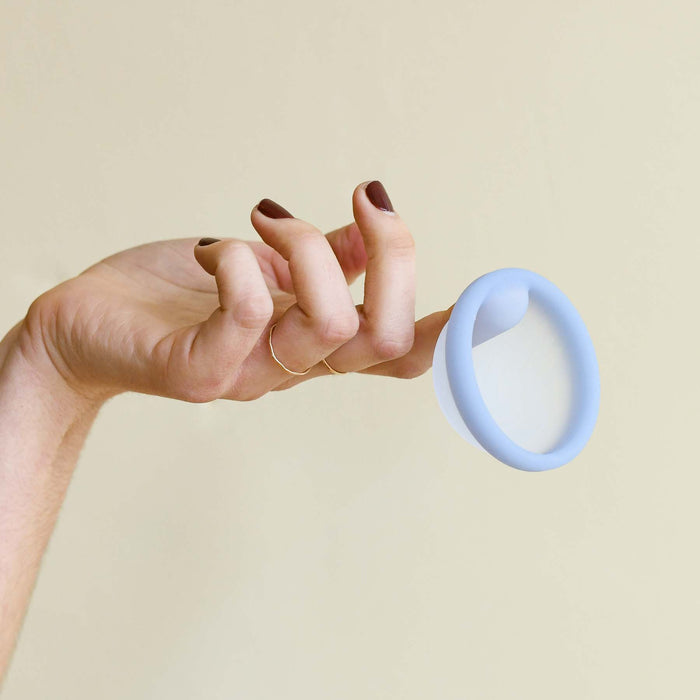 Saalt Menstrual Disc
Original price
$33.00
-
Original price
$33.00
The Saalt Menstrual Disc is designed to be the most comfortable and easiest reusable disc to insert and remove. It doesn't rely on suction to seal and positions behind your pubic bone, so it's ideal for folks with bladder sensitivities, a weak pelvic floor, or a low or high cervix. These features ALSO mean most folks can comfortably use a menstrual disc for mess-free vaginal penetration on their periods.
It is made of medical-grade silicone and can be safely worn for up to 12 hours and used for many years to come (up to 10!). Includes a custom finger notch for easy removal. Because of the stability of silicone, this product helps maintain your body's natural pH. It's not emitting weird stuff as you wear it, like tampons tend to.
Recommended for:
Regular: Normal or heavy flow (5-6 tampon capacity) and/or folks with a higher cervix who have trouble keeping a menstrual cup inserted.
Small: Light or normal flow (3-4 tampon capacity), folks with a low cervix, and/or teens & young adults.
Post-childbirth or have a high cervix? This Menstrual Cup may be for you!
Care: Can be rinsed with hot water between emptying. We like to boil ours for about 10 minutes at the end of every cycle before storing it away until next time.
Contents: One (1) menstrual disc and one (1) storage pouch.
PLEASE NOTE: This menstrual disc can be used with an IUD when used as directed. Consult your doctor if you have ANY medical concerns regarding the use of menstrual discs in your body.
We get a ton of questions about menstrual discs and cups and have since started storing those digital conversations in a highlight on our Instagram page.