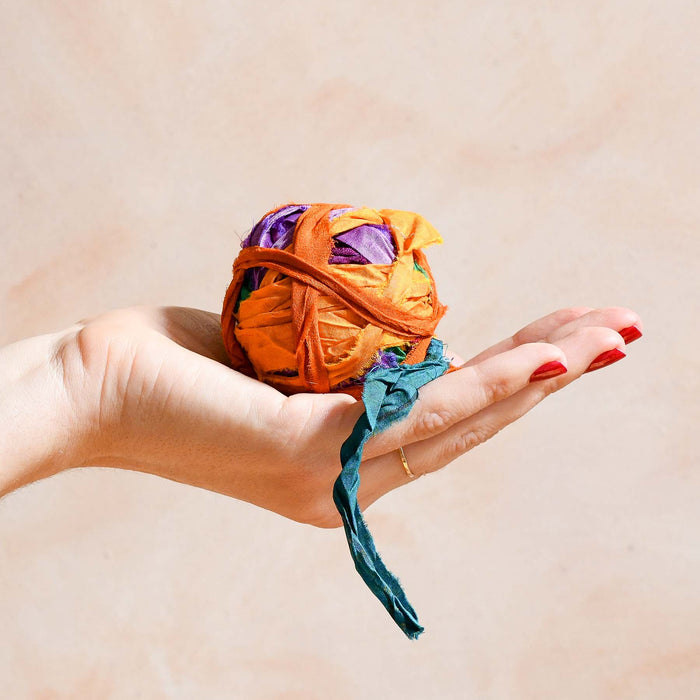 Recycled Silk Ribbon
Original price
$12.00
-
Original price
$12.00
The very same ribbon we use in-store to wrap any birthday, holiday, or just-because gift. Due to its recycled nature, this ribbon is comprised of many different sections of scraps tied to one another every few feet. If the ribbon breaks off in any area, just knot it back together!

If you're wrapping gifts, may we interest you in kraft tape or gift tags?
Materials: Silk from recycled sari scraps
Dimensions: 45' long
Please note: This ribbon is made from recycled silk scraps, and variation will occur, particularly in the "Multicolor" option. Each skein is comprised of many pieces from different origins that are tied together. Sometimes there's more of a certain color and sometimes a section will have a metallic pattern—we embrace and admire the variation, but would recommend choosing one of the other colors if you're looking for something more predictable and uniform.