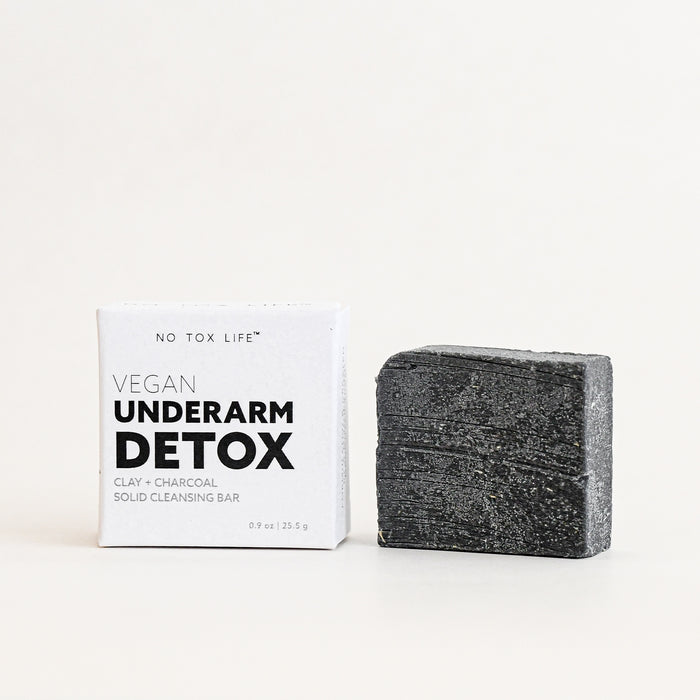 Underarm Detox Bar
Original price
$7.00
-
Original price
$12.00
Detox those pits.
Switching from an aluminum antiperspirant and want to clean out your underarm pores? This bar will gently exfoliate and help you transition from aluminum-based antiperspirants to a Natural Deodorant. Already using a natural deodorant? We still like to use this to detox our underarms during the sweaty summer months to help keep odors down.
Use it for the first few weeks when you're switching to help you get to the confident "yes, my natural deodorant works!" state. Or just get a really good clean.
Use Instructions: Wet bar. Lather in armpits. Wait about a minute. Rinse thoroughly. Dry armpits before applying deodorant. 
Ingredients: Sodium shea butterate, sodium cocoate, sodium castorate, loofah, clay, activated charcoal
Contents: "Petite" bar is packaged in a recyclable cardboard box. "Full Size" bars ship wrapped in recyclable paper.
Petite: 0.9 oz
Large: 4.25 oz