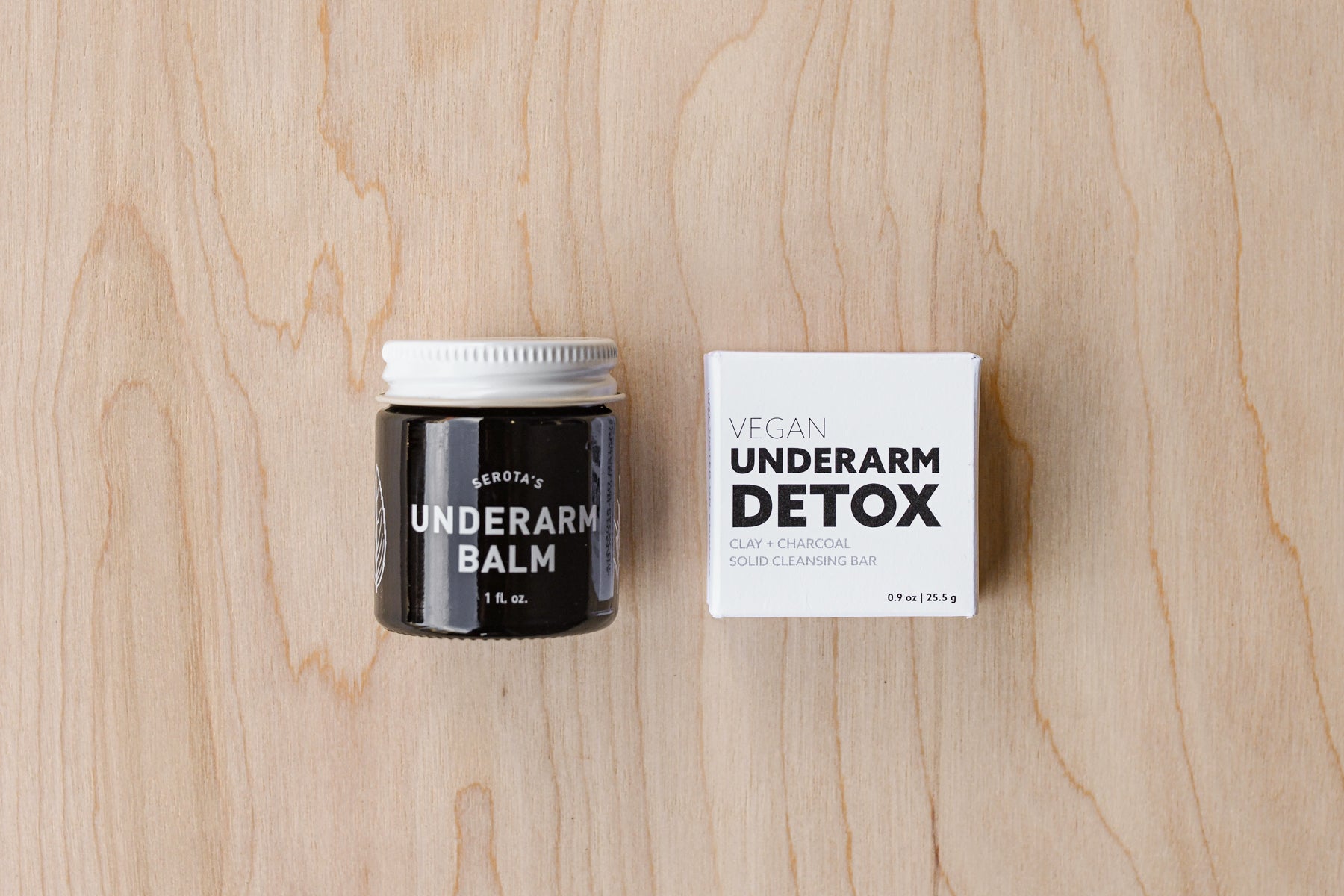 Breaking Up With My Deodorant
by Maxine Eng
After joining Ware, I started becoming curious about the negative effects of aluminum-containing deodorant. I realized that there is a huge difference between conventional deodorant and natural deodorant. After hearing so much positive customer feedback on Serota's Underarm Balm, I thought, why not. Let's give it shot. 
The problem
Why have I been using traditional deodorant in the first place? I have sensitive skin and I sweat like a pig so I wanted something heavy-duty that will keep me protected during those sweet summer nights while dancing under the moonlight. Since traditional deodorants take up a whole aisle at my local pharmacy, the convenience played a role in never considering natural products. Even with the convenience and desire to smell fresh when grooving, there were issues to my consumption that I wasn't paying attention to.  
First, I hated how my deodorant was leaving streaks on my clothes. Also, after years of using aluminum deodorant, I noticed my armpits needed more than three swipes a day! Lastly,  traditional deodorants are chock-full of harmful chemicals that clog the pores and disrupt your endocrine system in the long run.  These chemicals include Diethanolamine (DEA), phthalates, parabens, and triclosan… what?! Try to say this three times fast, I dare you. Not only are these chemicals hard to pronounce, but they're hard on the body too. Do you want cancer-causing, hormone-disrupting materials on your pits? Me neither. Aluminum, in particular,  plugs with sweat ducts to stop sweating. I thought to myself, "why am I using products that work against my natural ecosystem?" Something had to be done. 
The solution
It's one thing to cold turkey on your deodorant and another thing of taking action steps. I'm here to tell you that after lengthy research… you will stink after breaking up with your toxic deodorant and the stench doesn't go away after a day. Luckily there are products that will help with this purging phase: 
No Tox Life

makes a mini detox bar that contains clay and charcoal to remove the gunk from your pits. I used the .9 oz bar, which lasted me through the entire transition. 
Serota's Underarm Balm

was my target deodorant because it uses natural antimicrobial and antibacterial properties that remove the bacteria from the pits instead of masking odors. Also, it has the most refreshing scent that has received compliments from those who have caught a whiff. 
It took me two weeks to get past the stink phase, which, according to my partner, the stench wasn't all that bad. I did notice I was sweating excessively for the first couple of days not using my ALB deodorant, which is completely normal (you've been clogging those glands for so long!). Don't let this discourage you. After the second week, I stopped noticing my body odor, and the sweet smell of Serota's was all that lingered.  
All in all, my pits feel more refreshed, I don't get nearly as much body odor even before my break-up, and my pits are surprisingly smoother too!
What has your experience been like?