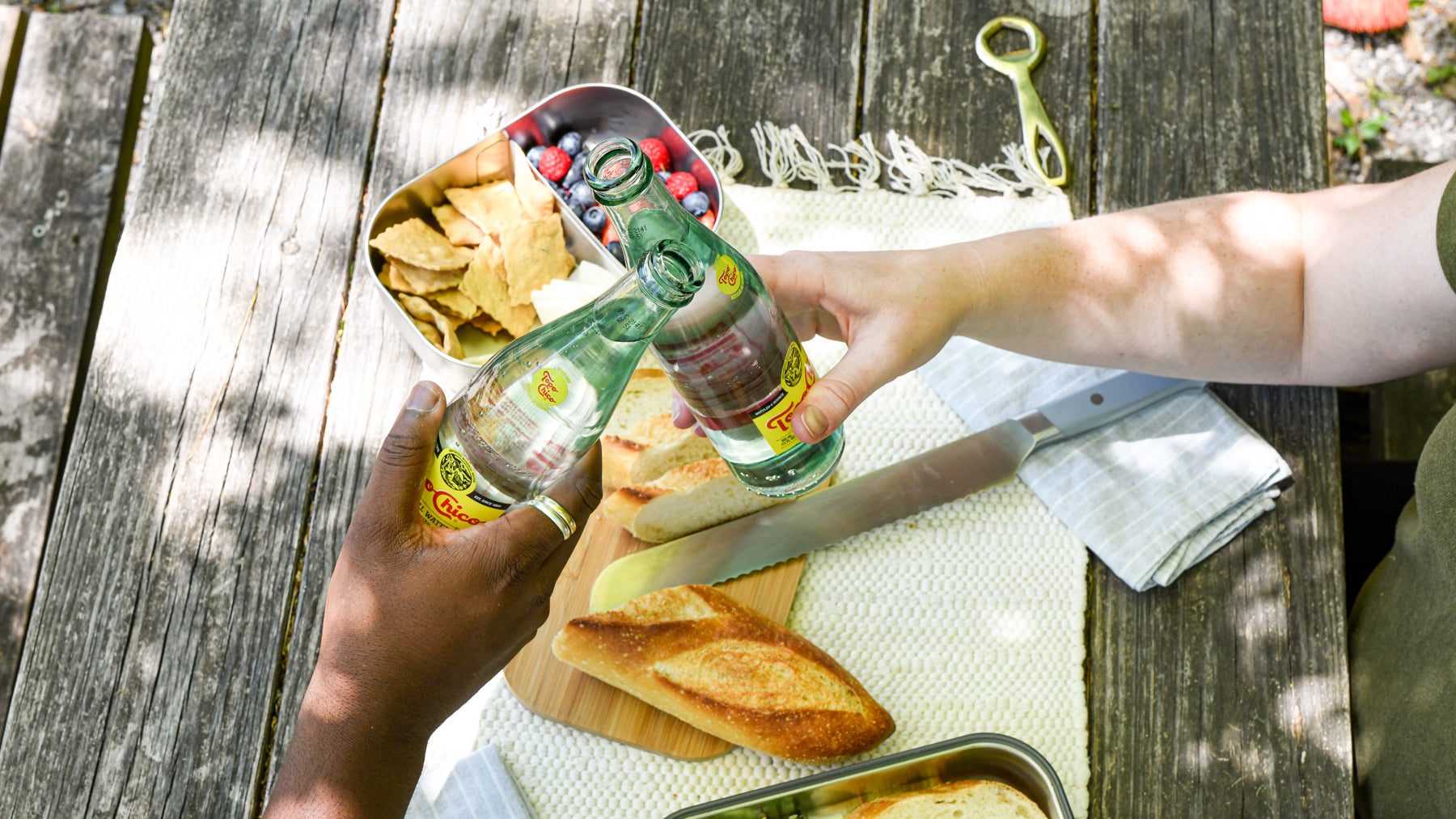 Ware We Eat Our Veggies
The most common question we get in Ware: "Where should we eat in Asheville?" Well, folks, here are our top pics. On average, our staff doesn't eat much meat, so we structured the list with that in mind.

P.S. Favorite food truck? @the_trashy_vegan
---
Plant
vegan, raw options • upscale (ish) • dinner

Plant is the ultimate in vegan dining. Any time we have an occasion to feed people and get a bit fancy, this is our place. Their cheese boards (and half‑priced bottles of wine on Wednesdays) have been known to change minds and hearts and heal relationships. Trust us when we say that you'll need a reservation!
Pulp + Sprout Juice Bar and Vegan Cafe
vegetarian/vegan, raw options • casual • breakfast/lunch • zero waste

Pulp + Sprout (formerly Elements) knows what plants are supposed to taste like and isn't afraid to educate the masses. Not only is their avocado toast worthy of an award (it's anything but basic, see pic), their juices come in glass bottles that can be returnees for sanitizing and recirculation ‑ even if you're doing a fully‑fledged juice cleanse!
Haywood Common
veggie/vegan options • casual • b'fast/lunch/dinner

HC does a great job of sourcing local and seasonal produce and putting it together in delicious and creative ways. Highly recommend the Thai Buffalo Sandwich with tofu and whatever salad greens they are serving at the time.
Bhramari Brewing Company
veggie/vegan options • casual • lunch/dinner

Before you roll your eyes at our recommending a brewery: go to Bhramari, order the Bacon Hater with an extra side of the harissa sauce (for your fries), and then get back to us.
Jerusalem Garden Café
veggie/vegan options • casual • lunch/dinner

This is one of our favorite places to grab a meal when we're working in the shop ‑ it's right around the corner from Ware. Everything on the menu is great, but please, for the love of all things crispy and flavorful, order the potatoes as a side.
Forestry Camp
veggie/vegan options • upscale & casual • dinner

This fine dining establishment (with a terrific and more casual bar menu available outside) is a product of the brains behind Burial Beer, and their food is nothing short of exquisite. They are known for their artisanal butchery program (all sourced with the utmost attention to intentional ag), but don't let that scare away the veg heads. They usually have a seasonal pasta that is vegan (or easily made so) as well as a roasted veggie sandwich and other tasty side. And every single dish we've tried hits the spot. Honestly, kinda redefines the spot. Raises the bar. If your diet is strict, check out their menu online and call them with questions ‑ the seasonality of their offering keeps things rotating pretty regularly.
Simple Cafe & Juice Bar
veggie/vegan menu • casual • b'fast/lunch

Go for the fresh juices, stay for the Vegan Crunch Wrap Supreme. Simple is just that ‑ easy and fresh breakfast/brunch/lunch options for the whole family. They do have some non‑veg options, if you've got folks with you who prefer the meatier side of life.
Sunflower Diner
vegan • casual • b'fast/lunch

A hearty breakfast that's completely vegan? We're in. Sunflower Diner is tucked inside local health food store West Village Market, so it's a great place to fuel up then stock up, if you're headed out for a day or hiking or otherwise basking in the outdoor recreation the Asheville area has to offer.
Baba Nahm
veggie/vegan options • casual • lunch

For an easy, veggie‑forward lunch Downtown, we send folks here. Chef Reza (also of @bimberibon if you're in West Asheville) recently showed his talent to the world when he bested Bobby Flay on the Food Network, but Asheville has been eating anything he'll serve us for decades. This is a newer restaurant for him, but catch us noshing anything with his felafel.