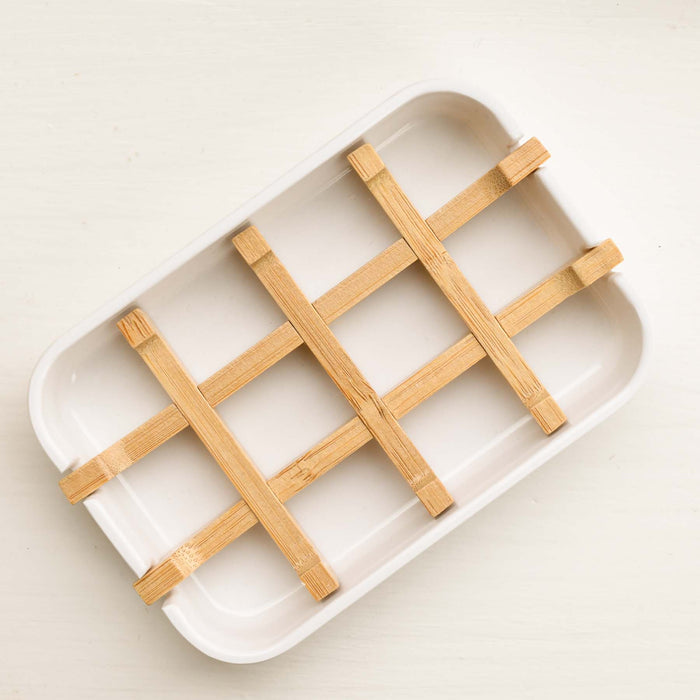 Bamboo Grid Soap Dish
Original price
$12.00
-
Original price
$12.00
Great for a dish block, a bar of soap in the bathroom, or your shampoo and conditioner bars, this completely biodegradable and compostable contraption features a cornstarch & bamboo fiber base with a bamboo grid that rests in the dish to allow your soap to drain most efficiently. This soap rest not only looks lovely next to the sink or in the shower, but it will greatly increase the lifespan of bar soaps. When solid soaps dry between uses and don't absorb water, less product is removed with each use, resulting in a longer-lasting bar.
Materials: Bamboo fiber and cornstarch base with a bamboo removable grid

Dimensions
:
Dish: 5" x 3
⅜
" x 1"
Bamboo grid insert: approx. 4" x 2¼"
Care: Wash with warm water to remove soap residue. At the end of its life (long down the way), this soap dish is 100% biodegradable (will completely degrade in 2 years) and compostable.